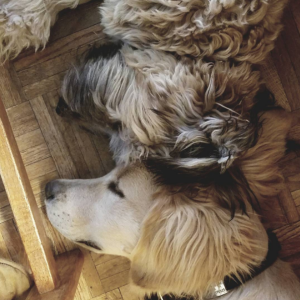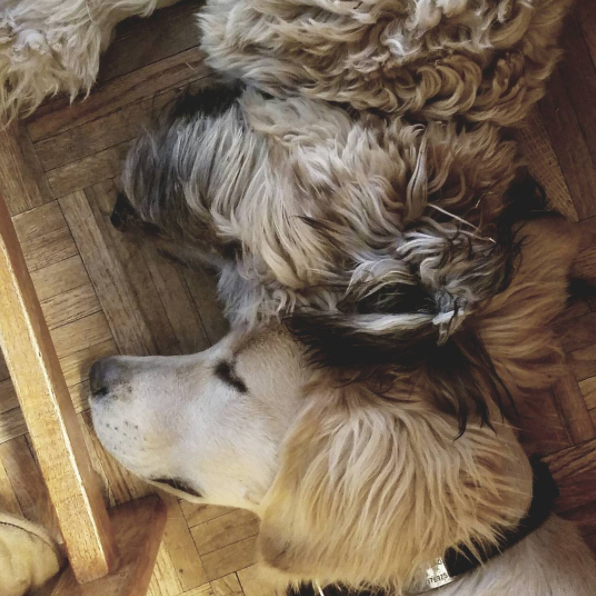 When your dog spends the night at the Denver Dream Dog Hotel, he is not just stuck in a yard or kennel to "store him safely" until you return. Rather, he will live with us as our own, twenty-four hours a day. Our goal is to send him back happier, more confident, better socialized, more challenged, more stimulated and very, very happy!
Amenities:
Included in a stay at our Dream Dog Hotels:
Playtime with other well-socialized canine buddies — carefully monitored by a professional dog trainer at one of our two homes. The dogs enjoy both indoors in a comfy, dog-friendly house, and outdoors in an oversized yard
Brief but challenging obedience practice in the distraction of a group setting
Enriching activities throughout the day – like water play in the mini-pool, basic nosework and searching games, stimulating food toys, brain games, etc.
Complimentary night time belly-rub
Sleep as a pack together in our rooms – a wonderful way for new dogs to bond with the group. Depending on your preferences, some dogs sleep on the trundle or comfy beds next to their trainer, some enjoy their crate and a few dogs do find their way up to our own beds (if that is what they are used to)
Additional Services Available:
Individual Training Session: $35 for 30 minutes of training time
Nature walks along the Highline Canal: $15 for 20 minutes; $27 for 40 minutes.
Logistics:
When you check in to the Sweet Dream Hotel, aim to drop off your dog earlier in the day, if possible. That way the dog has an opportunity to be introduced slowly into the group, to have time to play, to eat and drink, to relax and settle before bedtime.
Denver Dream Dog Sweet Dream Hotel Pricing
$55 per dog per night, 20% discount for additional canine family members!
Check out time is 11am.  If you need your dog to stay later than that, it's no problem!  We will give you a discounted day of daycare — just an additional $20.
If your dog has already stayed with us, click here to reserve the days you need on the calendar. We already have your paperwork and immunization records on file, but please update us with your new shot record annually.
If your dog has NOT already stayed with us, it is important to (a) fill out the new client intake form (b) bring vaccination records, and (c) call Carie or Dan to schedule a meet-and-greet to make sure your pup will be a good fit.
Note: This service is for dogs who are already house- and crate-trained. If your puppy still needs to learn polite potty habits, please look into our Pup Start Board & Train package.
Note: Because this is a cozy home environment, often with other canine playmates, this service is for dogs who are friendly with other dogs and do not show any aggression or reactivity toward them.