Join us for our weekly Puppy Parties!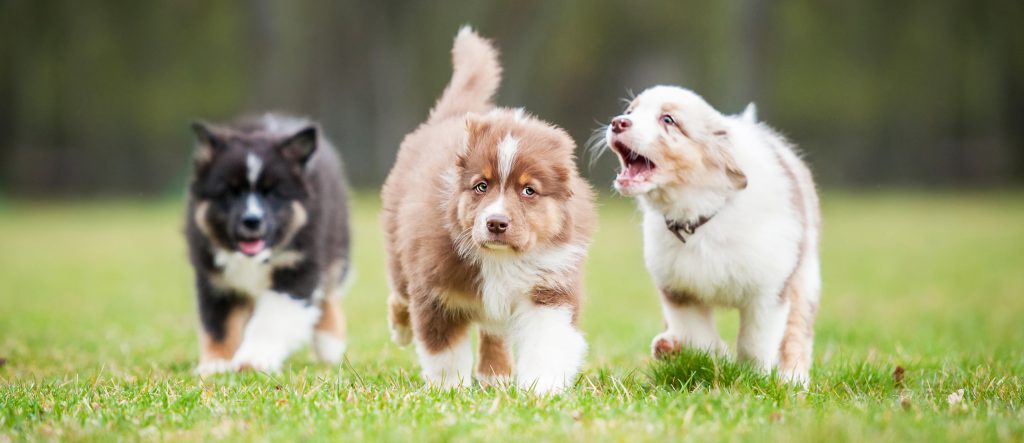 Puppy Party Times, Locations and Cost:
Thursday nights, 6:30-7pm
Companion Animal Veterinary Hospital, 8205 S. Holly St., Centennial 80122
Please call to reserve a spot for your pup:  303.779.5525
$5 per session/ $20 unlimited pass
NEW on Tuesday nights, 6 – 6:30pm
Littleton Veterinary Clinic, 6596 S. Broadway, Centennial, 80121
Please call to reserve a spot for your pup:  303.798.3447
$5 per session
Please bring puppy vaccination records to your first party at either location if you are not already a client of the practice. 
Details:
Our Puppy Parties welcome pups from all breeds, ages 8-20 weeks.
We will practice polite greetings between pups, introduce them to the clicker as a training tool, enjoy some carefully supervised playtime, and have them experience gentle handling from new humans. I am happy to answer your most burning, puppy-raising questions!
Due to space constraints, only one well-supervised child per family in the puppy room please.
We meet every week — puppy play waits for noone!  🙂   If Puppy Party is cancelled due to weather or some unforeseen issue, please call the office at the numbers listed above or  CLICK HERE to go to our Facebook page for an announcement.